Introducing Custom Dispenser packaging Boxes: The Perfect Blend of Function and Style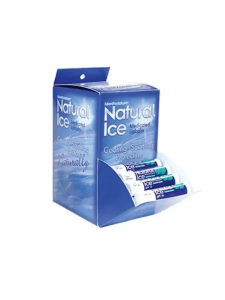 In today's competitive marketplace, businesses must stand out and make a lasting impression on customers. Not only the quality of the product plays an important role, but also the way the product is presented is very important. This is where custom dispenser boxes come into play. This innovative packaging solution offers a customizable design that combines style and function, making it the perfect choice for any product requiring easy access and attractive presentation.
One of the key features of custom dispenser boxes is their customizable design. This unique packaging solution allows businesses to customize boxes to their specific requirements and brand guidelines. Be it colour, shape or size, custom dispensing boxes can be designed to perfectly fit the product and brand image. By providing a personalized touch, businesses can create memorable experiences for customers and increase overall brand awareness.
Another outstanding feature of custom water dispenser packaging is its water dispenser design style. A dispenser-style opening on the front of the box provides easy access to product, allowing customers to retrieve what they need. Imagine having a box that holds your favorite treats, cereal, and even pet food, making it easy to dispense just the right amount every time. This design not only enhances the user experience but also showcases the product in an attractive manner.
Additionally, an opening in the front of the dispenser allows product display and creates eye-catching visual appeal. With the help of this unique packaging solution, businesses can effectively highlight their products and attract potential customers. Transparent windows allow customers to see what's inside the box, which can increase sales. Additionally, openings can be strategically placed to showcase branding elements or product information, further enhancing the packaging's marketing potential.
In addition to being visually appealing, custom dispenser boxes are also highly functional. Its design ensures that the product stays fresh and protected, extending its shelf life. The packaging materials used are durable and reliable, providing a safety barrier against external factors that can damage the product. This ensures customers receive high-quality, fresh product every time they open the dispenser box.
Additionally, the customizable design of the dispenser box enables businesses to incorporate additional features to enhance the user experience. For example, dividers can be added to separate different types of products within the same box, providing convenience and organization. This feature is especially useful for businesses that offer multiple product variations or need to cater to different customer preferences. By providing well-organized and versatile packaging solutions, businesses can provide an excellent customer experience and increase customer satisfaction.
In conclusion, custom dispensing boxes are a game changer in the packaging industry. Its customizable design, dispenser style, and functionality make it the perfect choice for businesses looking to make a lasting impression on their customers. The packaging solution was able to showcase the product and provide easy access while providing visual appeal and usability. Plus, its durability and ability to keep produce fresh makes it a practical choice for businesses in a variety of industries. By choosing custom dispenser boxes, businesses can enhance their brand image, increase sales and provide an exceptional customer experience.
---
Post time: Jul-08-2023